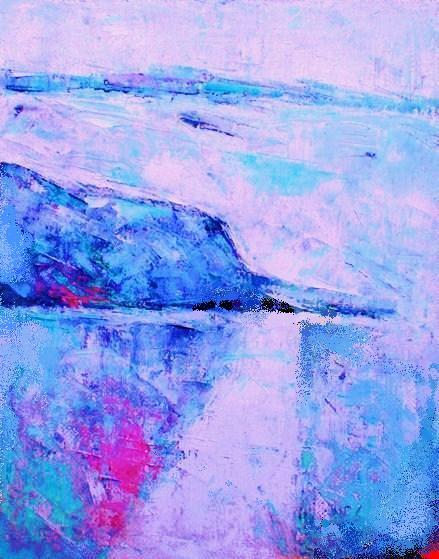 南伊豆は、その名の示す通り伊豆半島の最南端に位置している。透明度の高い海、岩礁には白い波しぶき、壮麗な眺めを味わい楽しみながら描く。
作画の帰りに「伊豆の長八(ちょうはち)美術館」に立ち寄る。絵画と彫塑の技法を左官に応用し、独自の「漆喰鏝絵(しっくいこてえ)」を完成させた伊豆の長八、こと入江(いりえ)長八の作品が展示してある。鏝絵といえば粗い表しを想像するが、実に細かいところまで行き届いている、つまり緻密で繊細な描写的作風であった。

Minami Izu is located on the southernmost tip of Izu Peninsula. While I paint, I savor the splendor of the views of pellucid sea and white waves cracking against the rocks and cliffs.
After the work, I drop in at a plaster art hall nearby, where the works of Chohachi are displayed. Chohachi is a master plasterer of the Edo Period, who perfected his unique "plaster trowel painting" by applying the techniques of painting and plastic sculpture to plastering. You may associate trowel painting with coarse touch, but his illustration is meticulous and sophisticated. In fact, he has an elaborate and delicate style of his own.